Known Space
The Milky Way Galaxy
The Milky Way galaxy includes several star-spanning empires separated by thousands of light years. The empires on the "far" side of the galactic centre remain mysterious and have rarely interacted with humanity due to the vast distances and travel times involved.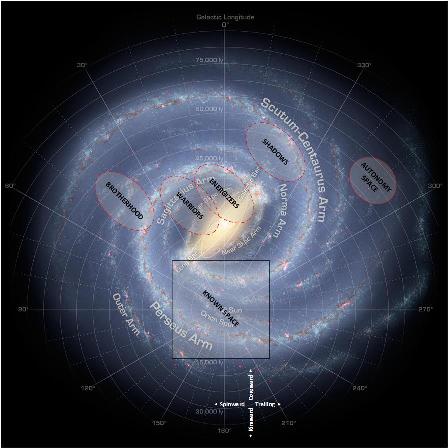 The Milky Way Galaxy [Large size]
Known Space
The area of space within 15,000 light years of Earth and encompassing parts of the Sagittarius Arm, the Perseus Arm, and the Orion Spur, is home to three interstellar empires: the Krai Empire, the Emissariate of Bolusca, and the Kingdom of High Ilona. The borders of these three empires meet at Earth's solar system, which is considered neutral space and is prohibited to travellers from all three empires.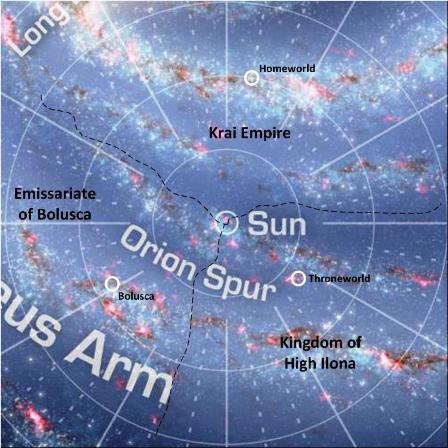 Known Space [Large size]